Male infertility
Infertility is a problem that can affect both men and women, it is often thought that when a couple cannot achieve pregnancy naturally it is due to a female factor. The truth is that in most cases of infertility problems in couples they are 50% by male factor and the other 50% by female factor.
How to improve the quality of semen?
Men, unlike women who are born with the eggs that they are going to use during their fertile life, have the ability to produce sperm every few days, in this sense they are more privileged than women, since you can make changes in their style of life to improve your health and with it the quality of your semen.
These are some of the health tips to avoid male infertility
Lead a healthy life

Do not consume alcoholic beverages in excess

No Smoking

Do some physical activity

Eat a balanced diet

Avoid being overweight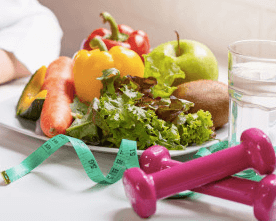 On the other hand, the causes of male infertility are diverse, among them are some infections in the genital tract, such as mumps, sexually transmitted diseases, such as chlamydia and gonorrhea, as well as constant exposure to toxic agents and others. external pollutants.

In @Celagem you can evaluate the quality of your semen and with them your fertility.