At @Celagem our main mission is to fulfill our patients' dream of starting a family with their own children, there is nothing like seeing them return to the clinic with that unique happiness of having fulfilled the dream of being parents, at that moment we remember the uncertainty with the who came the first time and how we see them at this moment, that definitely motivates us to continue doing our work. 
Today we share with you the beautiful story of María Lucía Tarazona and her twins Abril and Raúl.
How did it all start?
In 2018 María Lucía Tarazona began to feel poor health, at the time she thought that it was a hormonal issue and decided to seek help, this is where a gynecologist, who after performing hormonal tests discovered that she had low fertility levels, so he asked her if she wanted to be a mom, since Maria was 39 years old. As we have mentioned in blogs prior to that age, the ovarian reserve decreases, which makes it more difficult to achieve pregnancy.
"At that moment I felt an alert in my emotions about my desire to be a mother. I believe that when you are told that you cannot do something, the more you insist on doing it and that is what happened to me, "says María.
How did you get to Celagem?
"I came to Celagem by a very good coincidence, I think I was one of the first people to work with you and it was the best thing that could have happened to me in life," says María Lucía with great emotion. His gynecologist worked in another clinic, in which he did not do very well and at that time Dr. Pedro Martínez, an embryologist; She was starting this new project of opening her own clinic so she was one of the first patients to come to the Celagem family.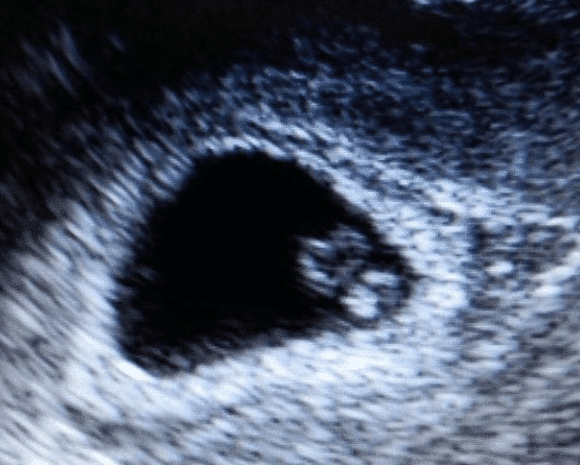 What could you say about the Celagem team?
Wow really, after two years of knowing them I still think the same thing, they are incredible human beings with a professionalism that is not compared to anything, with me they behaved in an exceptional way, they were aware of me 24/7 from the day I that I had the results of my hormones. Pedro with me was a wonderful person, he cared a lot about what I felt, the truth was I never told my family because it seemed like a very private matter. Once we started the treatment, they called me every 8 days to see how I was doing, they helped me physically, psychologically, genetically, or rather in every possible way they were with me.
How did you feel?
At the moment when I knew that it would not be so easy to be a mother, I was very scared, they were moments when I cried a lot, thank God at that time and now I have a very good job and suddenly that was one of the reasons why I decided to start the treatment, because I did it alone, as a single mother and it was a difficult decision, at first seeing the costs of what was needed to achieve a pregnancy, resorting to many means to obtain the resources and thanks to God I did it, but it always scared me because it is a process that, especially at my age, was not so easy.
They made me different procedures, they were 4 failed in vitro fertilization cycles in which I did not manage to mature any follicle to be able to do an extraction, which meant money, time, emotions and the truth was very difficult because there were cycles in which they had grown 4 or 5 and then when we went to see to do an extraction they had not grown enough.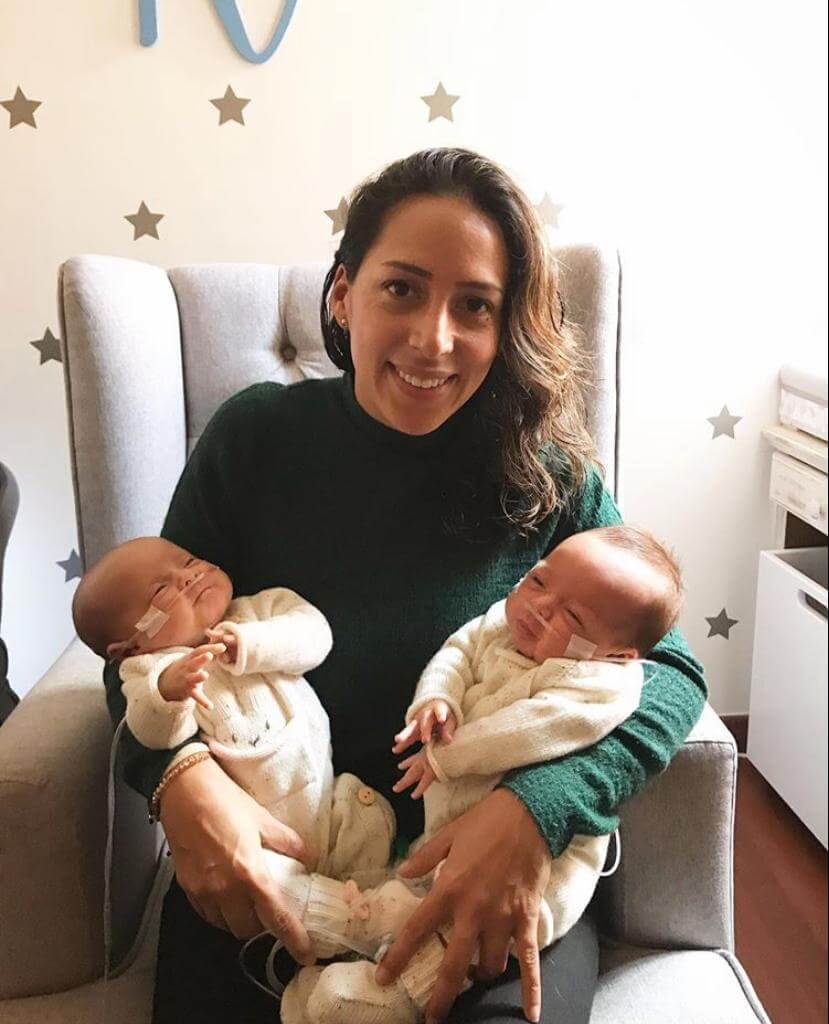 At some point, a follicle that was like a hope, it turned into a cyst; then I had tension problems and I had to stop the procedure, we finally made the decision not to do them with my eggs, but with gamete donors and it was a very difficult process, to understand what that meant, but in reality I think it was a decision that I will never clearly forget in life and I will never regret it, it is the best thing that has happened to me in life, my children are my everything, it cost me many tears and talks but really, absolutely everything is worth it.
What do you think was or were the most difficult moments to deal with during your process?
The most difficult moments were those first months in which I injected the hormones and when we went to see what had happened, nothing appeared; the follicles did not grow. There was a time when 7 follicles were seen and I had to go after three or four days to see if the size was already good to be able to extract and none grew, when we saw those 7 I was so happy and when we went to follow up and not there was nothing, wow that day I cried all the way from the clinic to the office. Another moment that also cost me a lot was when I began to have tension problems, apparently hormones can also affect different health issues, so Pedro told me that it was best to stop for a moment until my tension stabilized, that moment It was super frustrating because I thought I was not going to be able to try it anymore, but after that everything came up in such a fast and divine way that I know that God always knows how he does his things and the best thing is to keep up with him and trust, trust and trust, but they were difficult moments where one believes that the dream is over but no, it is not over, and in my case it became doubly true.
From the beginning when I made the decision, the first thing I did was look for information, in that sense social networks are wonderful, because one finds other people who are going through or have gone through the same process, so even if I don't have told my family, the only one who knew was my sister and suddenly someone in the office, social networks even if you don't think they help you have a lot of emotional support, at many times I felt very sad and I thought that I would never achieve it , time passed and I could not achieve pregnancy and on social networks, especially on instagram, I opened an account, first because I started to find out and I found many people who were going through the same process and in reality it is a support that motivates him to one to keep trying. A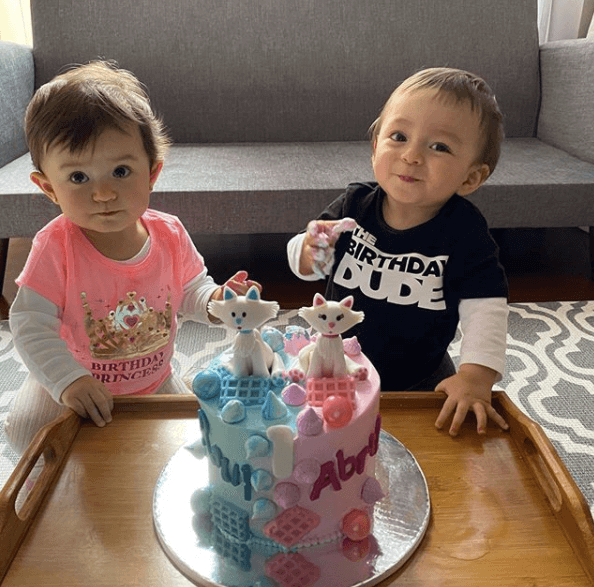 dditionally, I knew that one day I would be a mother and I wanted to have the whole process recorded for me as well as being able to show my children when they could understand everything I did to have them. In that sense, my social networks have served me as support and memories, it is like an album of memories that I want to last a lifetime and I can pass them on to my children too, I have two accounts, one @ivf_single_mommy of the process from day one Until the day they turned one year remembering the day they were born, which was also incredible and another @mellizos_abril_raul of their lives to be able to tell them and show them when they are older, everything that has happened since the moment I decided that they were going to exist or that they chose me to exist.
What advice would you give to other people who have not started their treatment yet?
Well, since my babies are going to be 14 months old, what I can recommend from my point of view as a single mother, to realize that all this implies an emotional sacrifice, of time and money, to try to be as stable as possible in these three aspects, for On the other hand, do not be discouraged, because these are long processes and among all the people who do it, I believe that I have been one of those who have lasted the least to achieve pregnancy, I know people who have lasted 5 to 6 years, a lot of time trying and others who give up after two years, I think it is a process in which perseverance is needed and if you really want to, it can happen, then you have to be calm, stress can affect the process, for me it was a moment in The one who I learned a lot to relax, calm down, will be calm and trust and all that physically helps things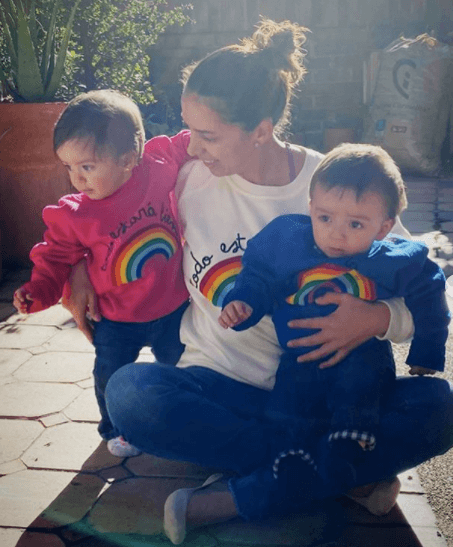 to happen.On the other hand, try as much as possible to get to a clinic like celagem, really that professionalism is very important, some people experienced who have all the necessary studies, the experience of human warmth, because they are procedures that affect you emotionally and you have to be where you feel good, where you are treated well and where you are with doctors you can trust. On the other hand, to do things within what one can do, the idea is to be stable because we are going to bring into the world human beings who need stability in every way and not be selfish for those same reasons, because within us depends the future of babies that later will be members of society that should have all the conditions to live.